A History of Quality Welding and Steel Fabrication
Larwel Industries has been in the steel and metal fabrication business for more than 40 years and has earned its way through quality and timeliness to become a recognized supplier of the Texas Department of Transportation (TXDOT). Our steel fabrication company started in 1976 as a small local operation known as Larry's Welding in Bedford, Texas. Today, it proudly stands as a trusted provider of fabricated steel products and custom steel fabrication services.
Throughout the decades, we have remained true to our original goal:
to supply quality steel products at reasonable prices. Many of our steel products are associated with roadway development, a number of which are standardized and designed by TXDOT engineers themselves. Larwel Industries products are used for pedestrian and vehicular protection on TXDOT and connecting highways, along with local-use requirements involving privacy and security.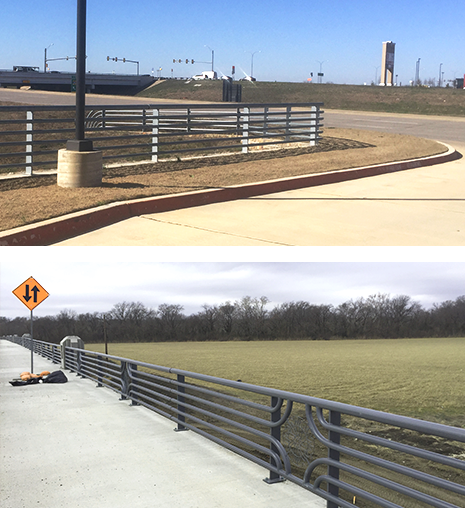 Steel Fabrication Company Conveniently Located For Your Project
Larwel Industries has expanded its steel fabrication operations and is now strategically located in Roanoke, just north of Dallas / Fort Worth. Our facility is easily accessible to all major interstate highways and our proximity to support processes keeps our production schedules highly efficient, thus enabling us to meet our customer's needs in a timely manner. These processes include paint (wet or powdercoat), material supply, galvanizing and steel mills.
Larwel Industries' steel manufacturing facility spans 12,000 square feet and is centrally located on a 5-acre property. The operations revolve around processes that are necessary to producing your required steel fabricated products and custom steel fabrications.
Such manufacturing processes include equipment such as:
Band saws
Plasma
Chop saws
Multiple head CNC torches
Shears
Mig welders: Short arc & Pulse arc
Punches
Stud welders